Principal Investigator (Wako)


Team Leader / Professor (Medical Research Institute, Tokyo Medical and Dental University)
Itoshi NIKAIDO, Ph.D. (二階堂 愛)
Bioinformatics, Genomics
Single-Cell Omics Team
Kobe


Technical Scientist (Kobe Area Manager)
Tetsutaro Hayashi, Ph.D. (林 哲太郎)
Developmental biology
Research Scientist (Kobe)
Tempei Sato, Ph.D. (佐藤 天平)
Molecular biology
Visiting Scientist (Kobe)
Mariko Yamane, Ph.D. (山根 万里子)
Molecular biology
Technical Staff (Kobe)
Mana Umeda, MS (梅田 茉奈)
Molecular biology
Technical Staff (Kobe)
Ayako Matoba, MS (的場 綾子)
Molecular biology
Temporary Staff (Kobe)
Mariko Kuse, Ph.D. (久世 真理子)
Molecular biology
Junior Research Associate (Kobe)
Masumi Okawa, MS (大川 真澄) (Kyoto Univ.)
Developmental biology
Wako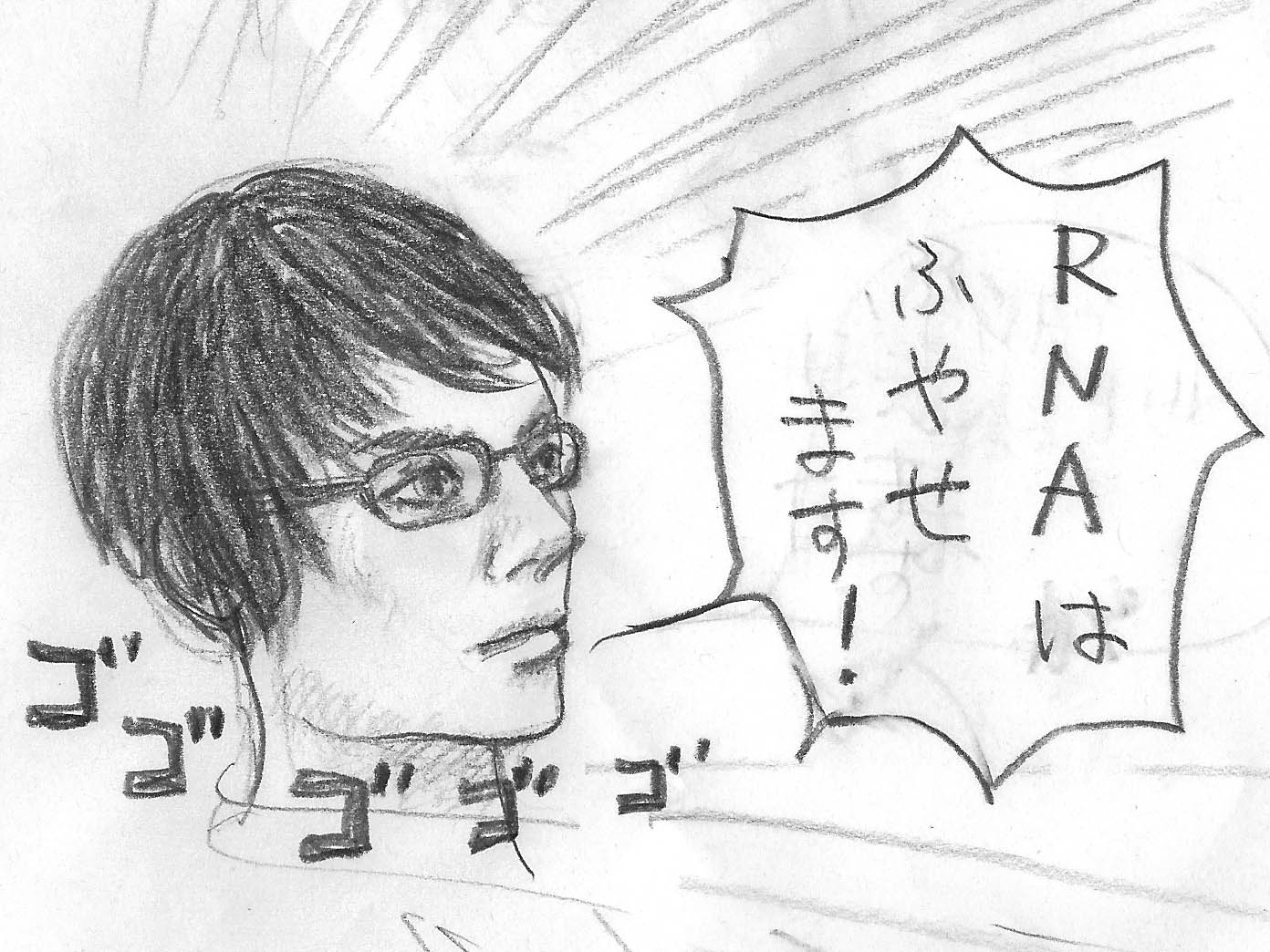 Visiting Scientist (Wako Area Manager)
Yohei Sasagawa, Ph.D. (笹川 洋平)
Molecular biology
Technical Staff (Kobe)
Yoshimi Iwayama, MS (岩山 佳美)
Molecular biology
Bioinformatics Team


Special Postdoctoral Researcher (Wako)
Koki Tsuyuzaki, Ph.D. (露崎 弘毅) (JST PRESTO)
Bioinformatics
Research Associate (Wako)
Kenta Sato, MS (佐藤 建太)
Bioinformatics
Expert Technician (Kobe)
Mika Yoshimura, Ph.D. (芳村 美佳)
Programming & Bioinformatics
Technical Staff (Kobe)
Takumi Ichikawa, MS. (市川 巧)
Programming & Bioinformatics
Technical Staff (Wako)
Kentaro Yamamoto, MS. (山本 謙太郎)
Programming & Bioinformatics
Intern (Wako)
Masato Ishikawa, MS. (石川 雅人) (University of Tokyo)
Bioinformatics
Intern (Wako)
Kazuhiro Ikkyu, MS. (一久 和弘) (JSR Corporation, Tsukuba Univ.)
Bioinformatics
Intern (Wako)
Takumi Abekawa (安倍川拓海) (ICU)
Bioinformatics
Intern (Wako)
Shiho Aizawa, M.S. (相澤志穂) (Tsukuba Univ.)
Bioinformatics

Senior Visiting Scientist (Assoc. Prof. Tsukuba Univ.)
Haruka OZAKI, Ph.D. (尾崎 遼)
Bioinformatics
Visiting Scientist (Assoc. Prof. in Nagasaki Univ.)
Hirotaka MATSUMOTO, Ph.D. (松本 拡高)
Bioinformatics
Visiting Scientist (Assistant professor. Nagoya Univ.)
Koh Onimaru, Ph.D. (鬼丸 洸)
Bioinformatics & Developmental Biology
ICT Infrastructure Team (Wako)
Expert Technician
Akihiro Matsushima, MS (松嶋 明宏)
IT Infrastructure & Network
Management
Assistant (Wako)
Rie Takahashi (高橋 理恵)
Assistant
Assistant (Kobe)
Satoko Kinoshita (木下 聖子)
Assistant


Yuru-chara
Moity
Moistness = Wet & Dry
Alumni
PI
Others

Takatsugu Kosugi, Ms (Junior Research Associate, Toho Univ.): Department of Systems and Control Engineering, Tokyo Institute of Technology. Japan
Masashi Ebisawa, PhD (Technical staff): Officer, AMED. Japan
Ryusuke Nakajima, PhD (Postdoctoral Researcher): Postdoctoral Researcher, RIKEN. Japan
Kaori Tanaka, BSPH (Technical staff): Technical staff, Kyushu University. Japan
Akinori Okumura (Intern): Laboratory of Regeneration Biology, Graduate School of Life science, University of Hyogo. Japan.
Ryo Misawa (Intern): Nara Med. Univ. Japan
Joe Ueda (Intern): Claude Bernard University Lyon 1. France.
Manabu Ishii, Ms (Expert Technician): Genome Analytics Japan
Yuta Kobayashi (Intern): Johns Hopkins University, US.
Yuka Shichiza. Ms. (Intern): Simon Fraser University, Canada.
Hiroaki Mutsumine. Ms. (Visitor): ONO PHARMACEUTICAL CO., LTD. Japan.
Takeru Kameda, MS (JRA, Hiroshima Univ.): Sumitomo Dainippon Pharma Co., Ltd.
Takeyuki Miyawaki, PhD (JSPS PD): Wyss Institute, Harvard University.